BN Living: Celebrating the Nsa Clan & 10 Years Together! See Faith History's Lovely Family Photos | Metrography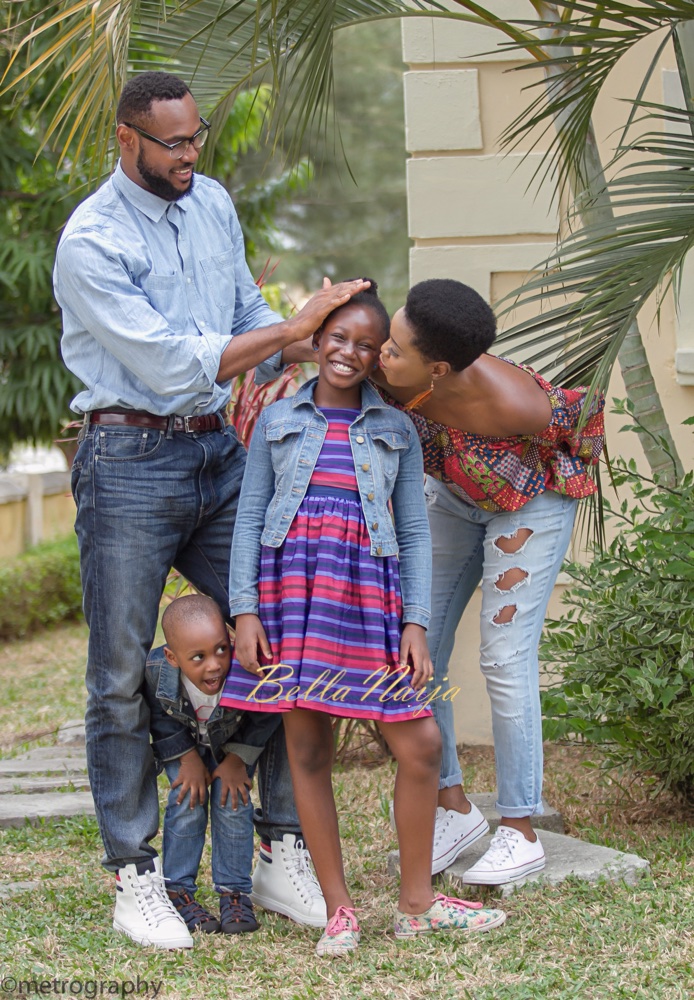 TV Host of The Rolling with Faith History Show on Africa Magic Showcase on DSTV, Producer & Voice-Over Artist, Faith History celebrated her 10 years wedding anniversary with this cute family photo shoot by Metrography. Her son Logan (3) and daughter Tenley (9), joined herself and her husband Henry for the photos.
Yemi Onikoyi of Metrography told us they wanted a fun and lively family shoot so they decided that it would take place in a garden close to home with the family in colour co-ordinated outfits. Sometimes, simplicity is all you need because we could totally feel the love from this family shoot without any props.
See the photos below
"Behind every successful man there's always a Queen"
Credits Photography: Metrography | @iammetro, @iammetroweddings Mother & Wife: Faith History | @faithhistory
Be Sociable, Share
Photos
Similar Stories